You know your own children's preferences, but when they become adults and bring home partners, you might have to face the prospect that the partners has different dietary preferences that need to be accomodated at festive occasions, like Christmas.
I am rather late in planning this Gluten free Christmas menu and it is not Vegan, nor vegetarian so that is a heads up. But it is highly nutritious.
Entree or Nibbles
First off we have a Prawn, snow pea and Capsicum Entree, I used the following Prawn dish idea but made it a kind of tasting nibbles board, rather than a whole dish. I will add some nice cheeses, home made Knekkerbrød (Norwegian crackers) and nuts to accompany this.
Fresh is best for this opener. Given that all prawns are frozen at the point of capture, fresh is a loose term these days. But we are Australian, so we have to have some kind of shellfish option to start the hot meal.
Mains
Meat
Assortment of oven-roasted, gluten-free meats – without stuffing and preferably organic in nature
Roasted Vegetables
Potatoes roasted with garlic, thyme and dill
Pumpkin, sweet potato, and carrots (all roasted with rosemary sprigs)
Onion
Choko
Red capsicum drizzled with olive oil and roasted lightly
Salads
Cauliflower butter beans and Pumpkin Hommus
Chickpea Spinach and Eggplant Salad
Broccoli, Quinoa and Edamame Vegetables (served warm for the Moth)
Dessert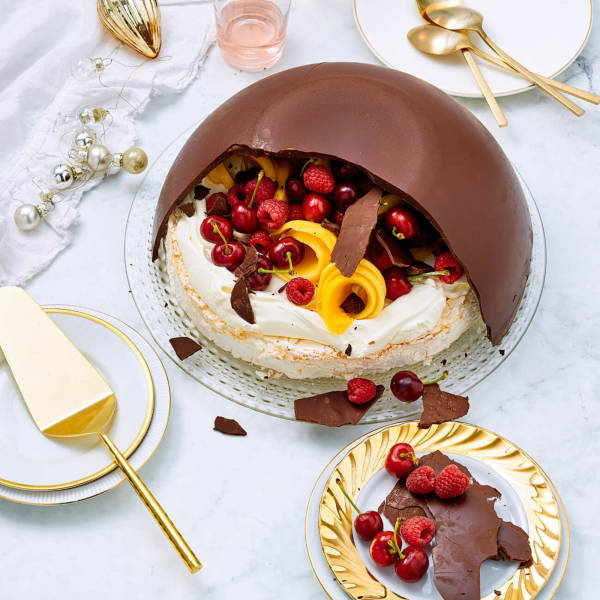 Smashed Pavlova with seasonal stone fruits – there is just a little teaspoon of cornflour in this Pavlova recipe but when there is a coeliac visitor, one has to be extra careful. This is not just Gluten intolerance, but allergy!
Gluten-free Option – Chocolate Brownie
For the Moth: Warm Plum Pudding served with custard and ice cream
(not gluten-free)
What kind of different dishes are you cooking this Christmas?
Are you breaking from preparing traditional foods?
Merry Christmas from the Home by the Sea